December 28, 2018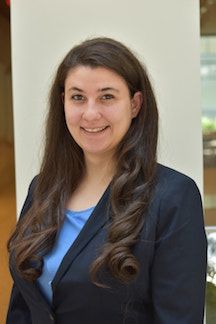 I'm Ilana Lavina, an MS4 here at Cornell who hails from Long Island, NY. I'm going into the field of Pediatrics.
Position: Medicine Clinic Co-Director
What does your position do?
Along with my Co-Director, Lisle Winston, I am responsible for managing longitudinal patient care for each of our 150+ patients. For example, it is our job to ensure that laboratory and imaging results are communicated, prescriptions are filled, and patients are satisfied with their care at the WCCC. We also oversee the dedicated MS1s on our general board whose positions are patient-facing, such as scheduling, referrals, patient education and pharmacy.
What motivated you to get involved with the clinic?
When I was an MS1, I was on the general board as a Patient Scheduling Coordinator for the medicine clinic. I was drawn to WCCC's mission to provide high quality care to underserved members of our community, and I loved the opportunity to work with my classmates with similar interests.
What do you enjoy about your position?
I love responding to patient phone calls with positive news, meeting our patients in clinic, and watching our senior clinicians and junior clinicians grow as medical students by striving to provide the best care possible to our patients.
How would you like to move the clinic forward?
I would like to see our clinic expand its reach to the NYC community as the need for services like ours is so great by working with our Executive Director Team to brainstorm ways to increase capacity in a way that will preserve the quality of our care for each and every patient who comes through WCCC.