November 27, 2018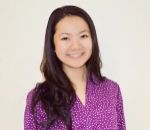 Hello everyone! Welcome to the WCCC blog. We are your 2018-19 Fundraising and PR Chairs, Julie and Karin. Each month we will feature a WCCC board member or volunteering physician to showcase the individuals behind the scenes of our clinic. We wanted to start by introducing ourselves.
Karin: I graduated from Vanderbilt this past May and am a 1st year medical student at Weill Cornell. I was born in Kobe, Japan, and moved to Cincinnati, OH, when I was five years old. Outside of WCCC, I play violin in the WCM orchestra and perform concerts with peers in the inpatient units of New York Presbyterian.
Julie: Hi, my name is Julie Kim and I am a 1st year medical student at Weill Cornell. I'm from the suburbs of D.C. (Virginia, to be precise), and graduated from MIT this past June.
Position: Fundraising & Public Relations Chairs
What does your position do?
We are responsible for helping to plan our annual fundraiser as well as a variety of internal WCCC events including the volunteer appreciation event and outgoing board celebration. We are also responsible for maintaining and growing our social media presence (monthly blog posts, Twitter, Facebook), as well as creating publicity materials targeted to donors, alumni, and institutional supporters.
What motivated you to get involved with the clinic?
Karin: In college, I volunteered at a clinic for uninsured and underinsured patients in Nashville. I became really passionate about providing healthcare to the underserved and actively sought out an opportunity to further pursue this passion in medical school. WCCC was one of the main reasons I chose to attend Weill Cornell and I'm so grateful to have the opportunity to work with the board to provide quality care for our patients.
Julie: I knew that wherever I ended up for medical school, I wanted to get plugged in to the local community. I interned at Boston Medical Center in college and I saw how being uninsured/underinsured was a huge roadblock to receiving adequate healthcare. The WCCC seemed like a great way to get involved and tie in both of these aspects.
What do you enjoy about your position?
Karin: I am looking forward to maintaining our partnerships with local businesses and donors by keeping them in the loop about WCCC's efforts to serve the community and our patients. Our fundraiser isn't until April but there is a lot of work that needs to be done to prepare for it. So far, I've really enjoyed witnessing how setting up the fundraiser requires putting many small details into place, and I can't wait to see how it all comes together in April when we are finally able to put on the event.
Julie: I'm excited to engage the local community in partnering with our clinic to better serve our patients' needs. I'm also looking forward to using social media and these blog posts as a means to showcase not only the different events going on but also the individuals who work hard to make our clinic a valuable resource to the community.
How would you like to move the clinic forward?
We are planning to increase awareness of the clinic by furthering our social media efforts. We hope to do this by boosting our presence on Facebook and Twitter, as well as this blog. We look forward to partnering with even more community stakeholders to ensure that the WCCC can continue to provide high quality care for our patients.